So you've decided to order cialis and do not know where to start? We can give you some advice. First, ask your doctor for advice in order to properly determine the dosage, when you do that, you need to decide for yourself exactly where you will be buying the drug. You can buy cialis online, or you can just buy it at the pharmacy. has a number of advantages, one of which is price. The cost of the Internet will always be lower than in stores, and when combined with the free shipping, it will be the best choice. Besides the price there are a number of advantages over conventional pharmacies, one of which is anonymity . Also, you can always check the online store on reliability, read reviews about it and the opinion of other buyers. Read more. <a target=
ntryvigfx where to buy best how to get pills big penis pills natural penis have male enhancement
We're happy to announce the successful completion of a cosmetic redesign of the site for the International Folk Art Market | Santa Fe, in preparation for this year's 10th Anniversary Market in July.
Last year, we moved the site from an older content management system to WordPress, knowing that a rebranding was going to take place this year. As we mentioned at the time, we built the site with this in mind, and so the design work we've just completed was not a huge undertaking.
Based on the new identity and branding created by design firm VWK, we've updated the site's color palette, logos and typography to match the guidelines, working with VWK to make sure the site is consistent with the rest of the Market's output.
For 2013, there's also a new electronic press kit – a separately-designed subsite just for the media. Again, we worked with VWK on this – they designed the new look, and we implemented it.
The work was completed with limited disruption to the site, and we've also added this year's new artists to the Profiles section.
See you at the Market!infolio-rg.ru
I'm very happy to announce the launch of the website I worked on for Veterinary Cancer Care (VCC) – a veterinary oncology practice based in Santa Fe and Albuquerque.
The site is a great example of the sort of holistic approach I like to take to a client project – I worked on the web development, photography and multimedia work to bring it all together as a consistent whole, combining my two businesses, Moore Consulting and Moore Story.
Dr Jeannette Kelly of VCC is a devoted and caring vet, and  her practice has helped thousands of pets with cancer. Her website was out of date and didn't really communicate the key message of the practice – that treating pets with cancer is completely different from treating humans with cancer.
I've been working with the Santa Fe International Folk Art Market for five years now – designing, building and maintaining their website, writing blog posts and photographing artists and their great work.
Their site for the last three markets had worked well, but it was built on an older content management system and needed some freshening of the design and more functionality before this year's Market in mid-July.
Stronger images, easier to update
I worked with the Market on a new design, aiming for a cleaner look and a wider main column for displaying larger photographs. The Market has a deep library of excellent images that show the real people around the world that are helped by the Market (I've taken some of these images – that's one of mine used on the bottom-left of the homepage –  but there's a talented pool of other photographers who also contribute images). Being able to display photographs in a wide main column gives them more impact, and also gives more flexibility in wrapping text around images, especially for blog posts.
Another aim was that the site be easier to update. While I've written nearly all the blog posts in some years, this time round most were written by Clare Hertel Communications – the PR firm that's also worked with the Market for many years. Making the blog section of the site full-featured but also easy to use was very important.
Going custom
Once the new design was approved, I planned the move to WordPress from the older CMS – a job that was more involved than for a more straightforward  site.
The Market sites includes a blog, a news section and a section containing hundreds of artists' profiles categorized by the countries they're from, and the years they've attended the Market. WordPress by default only supports two types of content – regular site pages and blog posts, so I devised an architecture based around using custom post types and custom taxonomies to cater for all the different types of content and classifications required.
This means that adding an artist lets you specify a country and years attended when you're adding the content, and then displays the content in the right place on the site. I also implemented WordPress' 'featured image' functionality to automatically generate thumbnails and associate them with blog posts, news releases and artists. So adding a new blog post for example, automatically places its title and thumbnail on the site's homepage without any direct editing of the homepage.
Then we moved all the existing content to the new site, and then tested the new version prior to launch.
The WordPress framework for the site now makes it easier for the Market to updated the content themselves, and also allows us to use some of the wide range of plug-ins available to add extra functionality. This is seen in the front page slider which displays revolving selection of banners. It's also search-engine friendly and easy to add updates and patches as the WordPress core is constantly updated.
The blog area now supports captions for images, embedding maps into posts, and auto-generated slideshows.
Good-looking and built to last
The result is a site that has a contemporary look, a solid custom-designed infrastructure and a framework that supports the range of content uses the Market needs.
The work was completed in time for the busy build-up to the Market, and the site made it much easier than in previous years to add this year's new artists, blog posts, news releases and other content. It also held up well to the large amount of traffic it receives around the Market weekend – peaking this year at over 4000 visits and 15,000 page views a day.
As the Folk Art Market moves into its tenth year in 2013, their site is a key asset in good shape, and it's ready to support new endeavours and requirements in the future. I'm proud to have been involved with such a great Santa Fe non-profit organization for the last few years, and look forward to continuing my work with them.
We're delighted to announce a new version of the site for the New Mexico Community Foundation.?? ?? ??????
Four years ago we worked on an earlier redesign of the site and we've maintained and updated the site in the meantime.
But with a new CEO and changing priorities, it was time for a major overhaul. Working with Eric Griego of Firestik Studio, we helped the NMCF identify their key audiences and objectives, and translate that into a structure for the new site that would be easy to navigate and expandable.
Just as the cobbler's children need new shoes, often a web designer's own sites get neglected because they're too busy working on other people's projects.???????
So it was with the site for my photography business, Clearing the Vision. I had a new logo and a clearer focus on the sort of work I was doing – mainly children's photography for parents and organizations. But I needed my new site to reflect these developments.
It wasn't necessary to tear down the site completely to incorporate these changes, which is one of the benefits of a site driven by a content management system. Modifying templates rolls out a new look across the whole site without have to adjust every page.
As well as a new palette and new logo, I added a homepage slideshow that uses JavaScript not Flash, so it works well on iPads and iPhones. I also stripped the rest of the content down on the homepage to give the images and welcome message more prominence.
My site is integrated with Photoshelter to display both public and private client galleries, so I adjusted the Photoshelter custom templates to keep the same look and feel throughout.
For my portfolio section, I added Photoshelter's new large-size displays (which also work well on mobile devices). A few tweaks to the blog to add the email newsletter signup box and we were done with the technical part.
As ever, re-writing the text content and choosing the right images to accompany was where the real time was spent. That's the key material that really repays attention.
Grover Sanschagrin, co-founder of PhotoShelter recently wrote a helpful blog post outlining things photographers should think about when choosing a web designer. He makes some good points, and then very kindly recommends me personally.
I'm one of eight recommendations, and Grover explains«???????» – ?????!
I've created a list of designers (many of them are also photographers) who I feel are worthy of consideration. All of these designers are also experienced with PhotoShelter's advanced customization capabilities, which means they know how to integrate all of PhotoShelter's tools into a website or blog.
If you're a photographer looking for a new site, especially if you'd like it to integrate it with PhotoShelter, I'd love to hear from you. And you don't just have to take my word that I can help – you can ask Grover.
Having a solid website is a great start, but increasingly a good social media offering can really make the difference with your online presence.
I built the website for the Santa Fe International Folk Art Market several years ago, and have been maintaining it for them ever since, adding new artists as they're selected for the Market, and keeping the press releases and press cuttings up to date.
But the organization became increasingly aware that they needed to do a better job of communicating what was happening with the Market throughout the year.
Hacked By Shade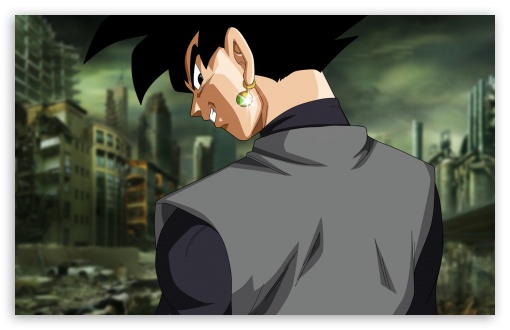 GreetZ : Prosox & Sxtz
Hacked By Shade <3